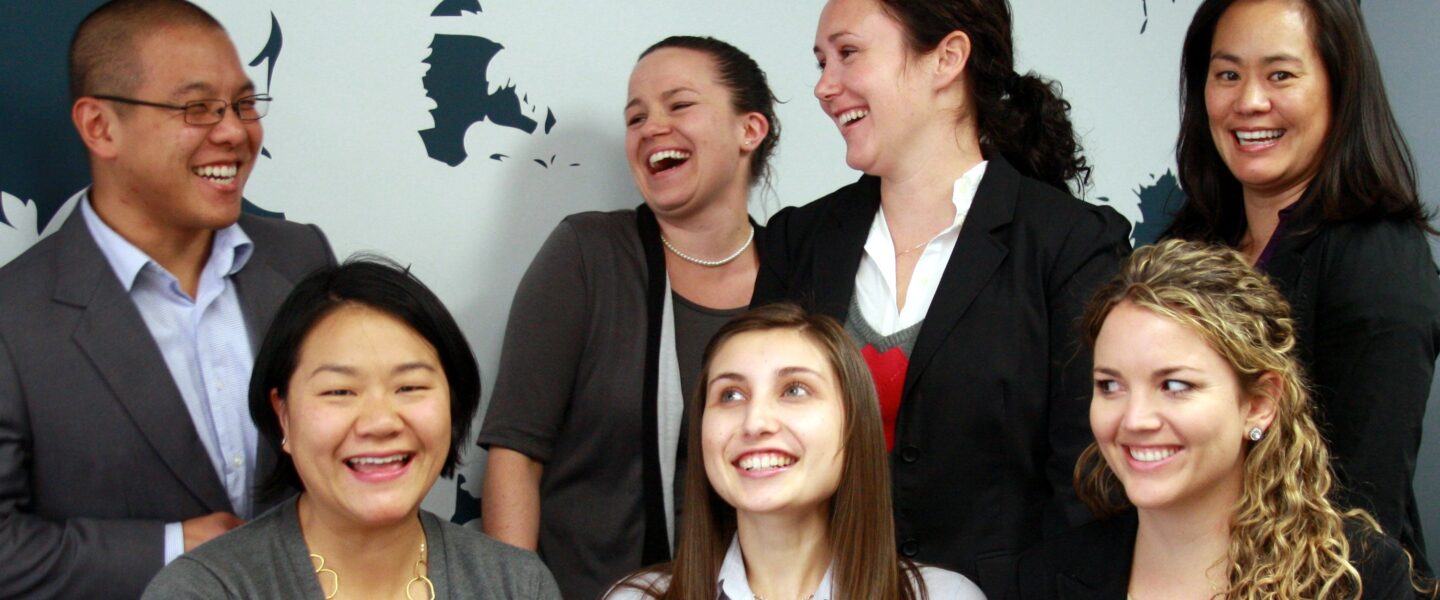 By Jessica Wong
December 2019
Curious about what Blue Garnet "alumni" are up to? We're thrilled that most keep working for meaningful social change, often around the world! Today we want to highlight Giselle Timmerman, who joined the BG team in 2007 and continues to work as a Blue Garnet affiliate with positive psychology and strengths-based coaching. In 2012, Giselle moved to Barcelona, Spain with the love of her life. I (Jessica) caught up with Giselle at the end of October where she and her family were celebrating the castañada (chestnut festival) instead of Halloween!
Q: What have you been up to recently—besides raising two girls and exploring Europe?
A: Outside of being a wife and mother, I wear three additional hats. Globally, I'm an executive coach for Fortune 1000 companies whose headquarters are located all across the globe. I love using my gift of coaching to connect with managers and VPs from Silicon Valley, Boston, Taiwan, Australia and Ireland. Locally in Barcelona, I facilitate team development trainings on resilience skills, thriving through change and communication skills for managers. I also teach two classes at a local business school. For my "Managing Change and Organizational Health" class I was able to create my own curriculum and come up with new ideas on how to keep college students awake at 8:30 a.m.!
Q: Like us, we know you think of DEI (diversity, equity, and inclusion) as including strengths. Could you share more about how you think strengths play into the role of DEI in an organization?
A: It's nearly impossible to be inclusive without appreciation of diversity. Diversity in background, education, gender, ethnicity, nationality, immigrant generation, working + thinking styles, religion/spirituality, skills and strengths.
To me, inclusiveness is leveraging differences to achieve better performance results. Our strengths are a natural way where uniqueness of thinking, feeling and being are valued. Fostering a sense of belonging starts with creating inclusive behaviors within a team that clearly magnifies a person's uniqueness. "What is the purpose of my role in the team? What are the strengths I bring to the team? When have others noticed me using my strengths?"—questions like these can help an individual feel seen and connected.
All of this culminates into a better understanding of how individuals contribute to functioning as a well-rounded team.
 Q: We're also thinking a lot about gratitude at this time of year. What advice do you have for practicing gratitude in your daily life?
A: I have a journal next to my bed where I often write down three good things that happened. There are oodles of research on the importance of gratitude for our daily and long-term happiness. The research tells us that the frequency with which you write in a gratitude journal isn't so important, but that it's more impactful if you write down why the good thing happened.
At "Friendsgiving" this year, I'll bring out my vase full of "gratitude questions" (printed onto little pieces of paper). We pass this around at some point and everyone shares their answers out loud. It's interesting to have specific questions and it's fun to see how different cultures and nationalities respond to the questions (there are at least five different nationalities at most of these meals).
Q: What are you currently reading (or listening to)? Any recommendations for our fellow social impact geeks?
A: Other than SSIR, other resources I enjoy are: Work Life TED podcasts by Adam Grant, Berkeley's Greater Good Center Newsletter and Squeezing the Orange podcast by Professor Dan Cable and Akin Omobitan.
Q: What do you miss the most about LA?
A: Mexican food and flip flops!
Q: Looking back, how does your time at Blue Garnet impact you today? What were some of the biggest learnings or takeaways from working at BG?
A: There are so many! One of the first things BG taught me was to ask the "so what?"  Now, within my work I'm pushing further to ask "now what?" Now, after a strategy has been decided upon, internally I'll ask myself, "How can I help enable a behavior change within my clients that propels energy and commitment forward?"
At Blue Garnet, I also learned how to be more strategic with my thinking. I coach my clients to think through the big picture, connect the dots, and balance thinking about the short term versus the long term.
---
We're thankful for Giselle, who significantly impacted the DNA of Blue Garnet by introducing us to positive psychology and the use of strengths back in 2007. We continue to engage Giselle in our existing work on culture with our clients. She also helps sharpen our practice around leveraging our individual strengths and working collaboratively as a team with diverse strengths. We'll keep crossing our fingers that she'll move back to Los Angeles someday soon. Until then, I think it's time to visit her and explore Spain ourselves. Who's in?
Feel free to reach out to us at hello@bluegarnet.net if you'd like to connect with Giselle and the BG team! Or feel free to comment with a note to Giselle and we'll make sure it gets back to her.
Also, as we're heading into the holidays, we encourage you to take some time to reflect on a couple of Giselle's "gratitude questions" (BG has made our own vase of "gratitude questions" now, too!):
What about today has been better than yesterday?
Who has helped you become the person you are today, and what's the top thing you'd thank them for?
What's the best thing about your home, and have you taken time to enjoy it recently?
Back to Blog