by Way-Ting Chen
It's taken me a while to put my thoughts together about the BCorps Champions Retreat, which took place in Los Angeles in mid-September. My teammate Sofia and I have mulled over ideas and opportunities from the Retreat, and even started to carry forward some of them. Now, I'm finally ready to sit down and share some reflections.
I think the experience of attending a global gathering in your hometown lends an interesting perspective. In straddling the "getaway" with the "day-to-day," I stepped in and out of the energy and momentum of the event. Each day, I had the chance to be attentively present during the BCorps discussions, AND then step back during my commute and consider new learnings from Blue Garnet's cross-sector perspective.
With this, I think my biggest reflection is that it feels like this community is at the cusp of something. That the sectors (business, philanthropy, social impact) are blending in ways that accelerate positive change like never before. As a committed, "Best for the World1" BCorp, Blue Garnet is proud to be part of this global movement and excited about the direction the business sector is heading. And here's why:
Valuing strength in diversity. It's funny—while we literally depend on others to complement our abilities in just about every aspect of our lives (e.g., food, transportation, education, sports, government), we somehow need to be convinced that having varying perspectives at the table produces better outcomes. Props to B Lab (the nonprofit behind the B movement) for very consciously putting on an event that models what diversity and inclusion could look like in a global community. Almost all of the people on stage were people of color and/or non-North Americans. There were breakouts for people of color to enable conversation that did not include the majority, and a session on how to be a white ally. We've been having lots of conversations like these in our nonprofit and philanthropic work, and it's exciting to see B Lab taking on the mantle of driving this for our B Community.
Focusing commitment to our collective "So What?" B Lab is leading and has invited BCorps to declare goals aligned with the United Nations' Sustainable Development Goals (SDG). It is critically important to our planet and to our collective future that we commit and hold ourselves accountable to defined impact. Blue Garnet works with individual organizations to develop Evaluation & Learning Frameworks to measure their impact over time and build accountability. But the SDG framework brings tracking outcomes to a global, collective level. We are excited to join this global SDG movement (one of the only things the world has agreed upon in the last few years is these Sustainable Development Goals, so let's work toward them together!) In aligning with the SDGs, businesses can work together with government and nonprofit sectors to move the needle on the most pressing societal and environmental issues of our time.
A modernized standard for corporate responsibility is emerging. There are now more than 3,000 certified B Corporations in 50 countries. B Lab is also seeding this movement in economies all over the world. In August, the Business Roundtable (comprised of CEOs of leading US companies) announced a new Statement of Purpose of a Corporation that moves away from shareholder primacy and toward commitment to all stakeholders– customers, employees, suppliers, communities and shareholders. Wow. Clear evidence that the principles of the movement are gaining traction beyond our BCorp community!
Are you as excited about this as we are? Join us— and add to the energy that is (we hope) permanently shifting our economy that works for everyone, and for the long haul. Here are just a few ways to do so:
Get smart: If you're just hearing about the B movement, B Certification, or SDGs for the first time, we encourage you to learn more
Vote Every Day: Make decisions every day that reflect what you care about, including buying from and doing business with BCorps (look for this logo!)
Look out for the 2020 BCorp Champions Retreat in Mexico! They have opened up the conference to a broader "business for good" audience, so consider attending if you're leading a social-purpose business and considering applying for BCorp certification or getting more involved in the movement.
As the motto of the Vote Every Day campaign goes, "Let's get to work!"
---
1) Note: For those of you not as familiar, the BCorps Champions Retreat is annual gathering of certified BCorps from across the world. BCorps are purpose-driven businesses that commit to balancing profit, people, and planet, and undergo a rigorous process of certification by the nonprofit B Lab. I'm proud to say that Blue Garnet has been a certified BCorp since 2014, and a "Best for the World" honoree 6 years in a row! That means we scored in the top 10% of BCorps worldwide in the annual Impact Assessment. This year, we were Best for the World in 3 categories: Overall, Customers, and Changemakers. Click here to see our scores!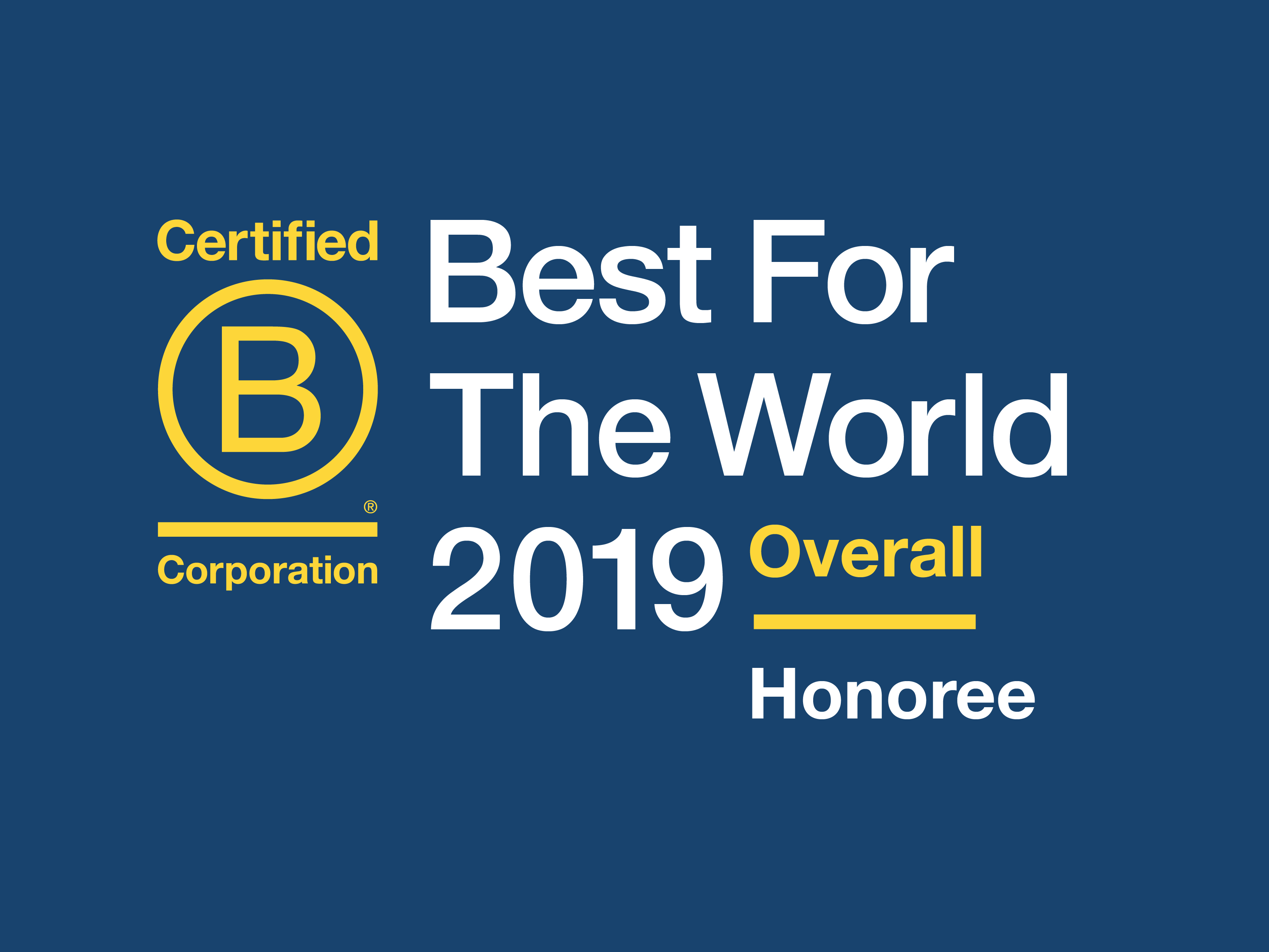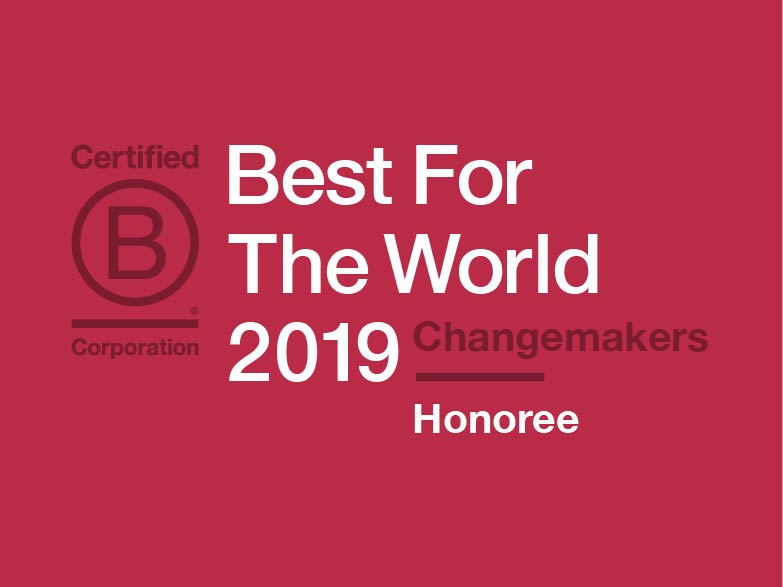 Back to Blog