by: Shannon Johnson
It's time to get real…about making social impact in Los Angeles. That's exactly what The John Gogian Family Foundation did on January 27th, 2016, in Torrance, CA. Lindsey Stammerjohn, Executive Director, understands that long-term sustainable social change doesn't just happen – it needs to be carefully planned. So she and the foundation stepped up to the plate and hosted a forum for all their grantees (70+ in attendance, their highest ever) focused on "Making Strategic Business Planning Real." Pretty awesome, huh? We thought so too.
I don't mean to be Debbie Downer, but strategic business planning is (and should be) hard. You are asking and answering tough, strategic q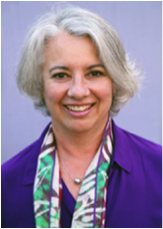 uestions. Want to know what helps? Learning from others who have been there. That's why we interviewed Dilys Tosteson Garcia, Executive Director at Court Appointed Special Advocates Los Angeles (CASA), throughout the forum. She candidly painted a real-life picture of the struggles and triumphs in her organization's strategic planning process. Their process was of particular interest to the attendees as she and her team developed a bold and visionary plan to TRIPLE their impact while simultaneously undergoing a complete shift in their funding model. In the process, they strengthened their program model, invested in data systems and elevated their internal culture!
Thinking of starting a strategic planning process? As we shared during the forum, here are few tips to keep in mind:
A Strategic Business Plan becomes REAL when you not only define your desired impact in a measurable way but also align it with your business model, make sure you can afford it, develop a plan for how you're going to implement it, measure your progress, learn along the way, and hold yourself accountable to it. PS – when all is said and done, it is a very, very powerful and beautiful thing and worth all the effort!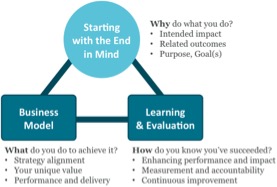 Process is as important as content. Building a strategic business plan takes time, but it can be "chunked" out into 3 main steps:

Engaging the "right" people at the "right" time is critical. Think about whom, when, and how different stakeholders (e.g. Board, staff, clients, funders, supporters) should be involved. Our motto: involve "early and often."
Your plan should be adaptive. Strategies and plan can (and should) change over time. (Read more about emergent strategies here.)
A big thank you to The John Gogian Family Foundation, Dilys Tosteson Garcia, and all the inspiring nonprofit leaders who attended for an engaging, productive day!
Are you interested in Making Strategic Business Planning Real? Click here to learn more about Blue Garnet's Impact Accelerator Strategy Labs.
Back to Blog