This year marked a milestone in Blue Garnet's history: turning TEN.  Over the past decade, we have been fortunate to work on over 120 client projects, bringing together 25 team members during this time. Way-Ting and I began this work at an important inflection point in our lives, and as our friendship and our families have grown, so too has the firm and the team we have here at Blue Garnet.
We knew we had to celebrate our tenth year, but in typical Blue Garnet fashion, we couldn't simply throw a party to bask in these accomplishments – there had to be something more.  Instead, we wanted to celebrate by saying "thank you" to all of our friends, clients, partners and supporters. And thus came our idea for our "Strategy Lab" – a day planned for 50 of our closest friends to enjoy special presentations, interactive activities, lots of food, and great company.
Our Strategy Lab was held on Thursday, July 26, at TreePeople Conference Center in Coldwater Canyon Park. Attendees began the day with a nature walk across the beautiful grounds of the TreePeople site. Then, over breakfast, they enjoyed several "ignite" presentations delivered by sector leaders Adlai Wertman, Ana Ponce, Lisa Watson, Tom Hansen, and even Way-Ting and me, on a range of thought-provoking topics and ideas. Additionally, we engaged everyone through a Speed Zone activity, consisting of games that helped provoke thinking around the four facets of what we believe are high performing organizations – organizational clarity, shared leadership, healthy economics and accountability for results.
A final treat of the day was a moving speech by Dr. Reverend Joan S. Parrott, a Baptist minister whose sermon on "Lodebar" ten years ago served as a call to action for Way-Ting and me to start Blue Garnet. It was an incredibly exciting chance for us to reconnect with Dr. Parrott, who has meant more to our firm than she will probably know, and helped to bring the past decade full-circle.
We are thankful for all the support and love we've experienced over these past years, as this has been what continues to fuel our work and commitment. Looking into our next ten years, we are excited for the new opportunities that await us, as we look towards working together to create a better Southern California.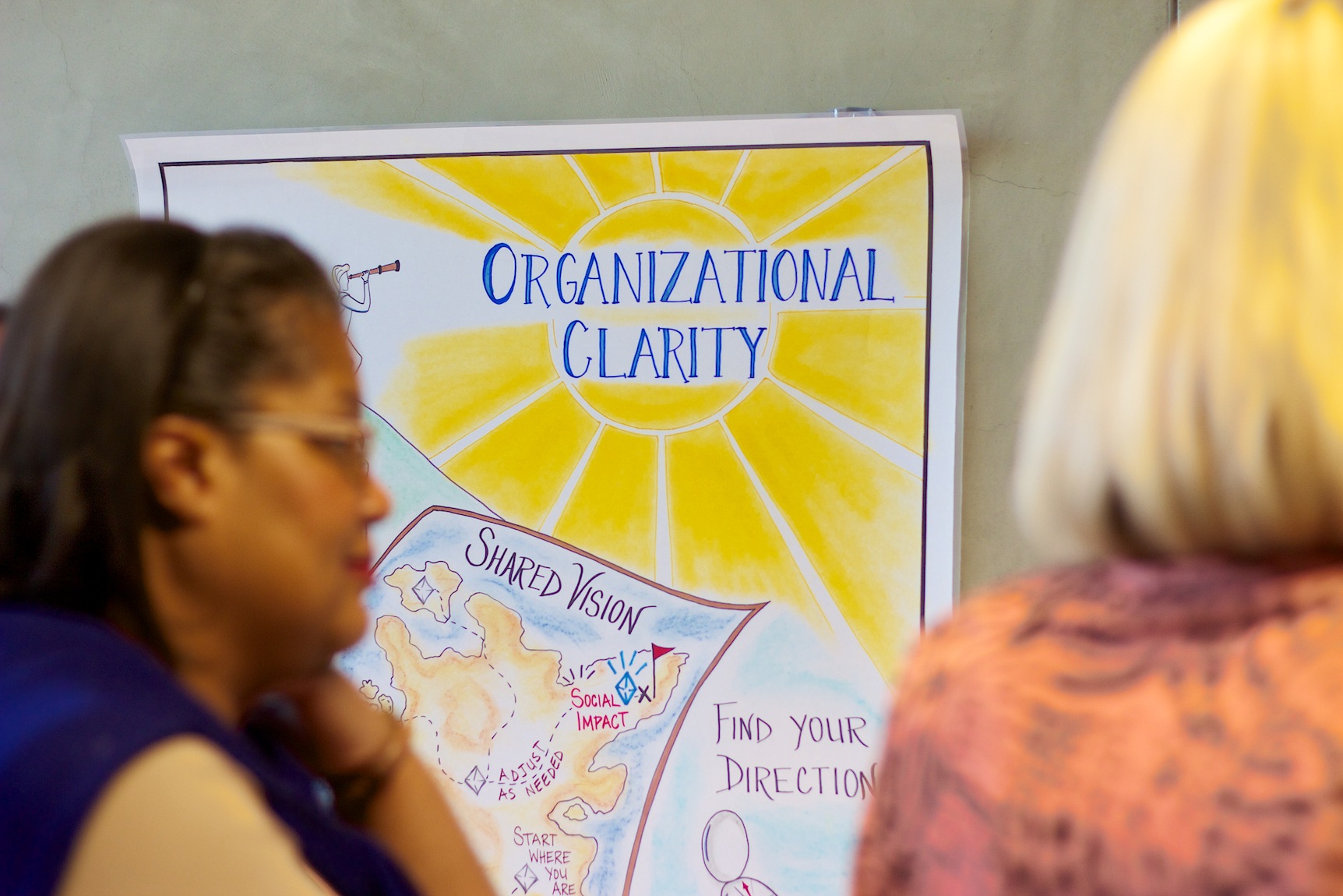 Back to Blog