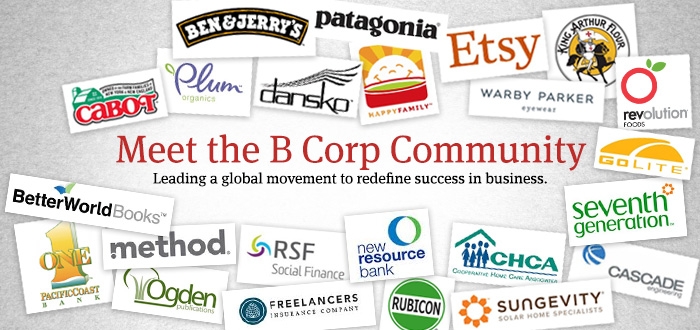 BG: We did it! After a 10-month certification process, Blue Garnet is a certified B Corp. Cue mental fireworks and applause.
Reader: uh….B-what? What's that?
BG: Glad you asked! Dust off your SAT skills: B Corp certification is to sustainable business as Fair Trade certification is to coffee or USDA Organic certification is to milk.
Reader: …in English please?
BG: I know, right? It's been a while since the SATs. B corps are certified by the nonprofit B Lab to meet rigorous standards of social and environmental performance, accountability, and transparency. Certified B Corporations are leading a global movement to redefine success in business. We believe that business has a higher social purpose beyond simply profit and this is an exciting, new way Blue Garnet's can communicate our triple bottom line values to the world.
Esquire Magazine said, "B Corps might turn out to be like civil rights for blacks or voting rights for women – eccentric, unpopular ideas that took hold and changed the world." While that's a pretty lofty goal, it's still pretty cool, huh?
Reader: Congratulations! That's really interesting. This is a great way of formally acknowledging your commitment to social and environmental issues.
BG: Stop it. You're making us blush….
Reader: Quick question though – haven't you always had a triple bottom line focus?
BG: How very astute of you. Yes, we've always been focused on social and environmental factors in addition to profits. We wish B Corps were around when we launched Blue Garnet 11 years ago!
Reader: I wish more business were like that. So how many B Corps are there?
BG: There are actually 787 B Corps in 27 countries, like Ben and Jerry's, Patagonia, and Seventh Generation. One of the B Corp benefits is being part this amazing community and getting the opportunity to learn and connect with like-minded business owners. There's a B Corp retreat in Boulder, Colorado in September. Should be a great experience. We will, of course, let you know the highlights. Stay tuned.
To learn more: http://www.bcorporation.net
Back to Blog