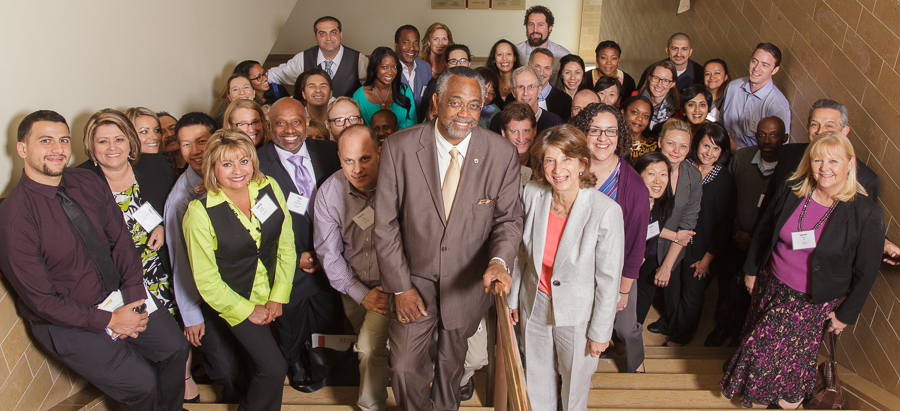 Blue Garnet is 3 for 3! If this were Major league baseball we'd be batting a thousand, earning millions and millions of dollars, and Angelinos would have a team to get behind this season (sorry Dodger fans, this year is really less than stellar…).
Unfortunately for our bank accounts, I'm not talking about baseball, but an equally honorable past time – The Los Angeles Business Journal Nonprofit and Corporate Citizenship Awards. For the last three years, the organizations that we have nominated for awards have won and we couldn't be prouder of them. A quick history:
2011 – Downtown Women's Center wins Nonprofit of the Year ($1 – $10 million budget category)
2012 – TreePeople wins Nonprofit Team of the Year
2013 – REDF wins Social Enterprise of the Year.
How do we do it? Let me tell you. With over 45 years of experience combined, we have developed an eye to spot the truly exceptional. We nominate our clients who, hopefully in a small part because of our work together, are not only making a real impact in Southern California, but are able to communicate this impact in an articulate and compelling story. They exhibit the characteristics of high-performing organizations: organizational clarity, shared leadership, healthy economics, and accountability for results. Want to know more? Click here for our world view.
To our amazing, award-winning clients – congratulations! You deserve your time in the spotlight for all the great work that you do. We are honored to sit beside you and be your strategy partner.
Back to Blog