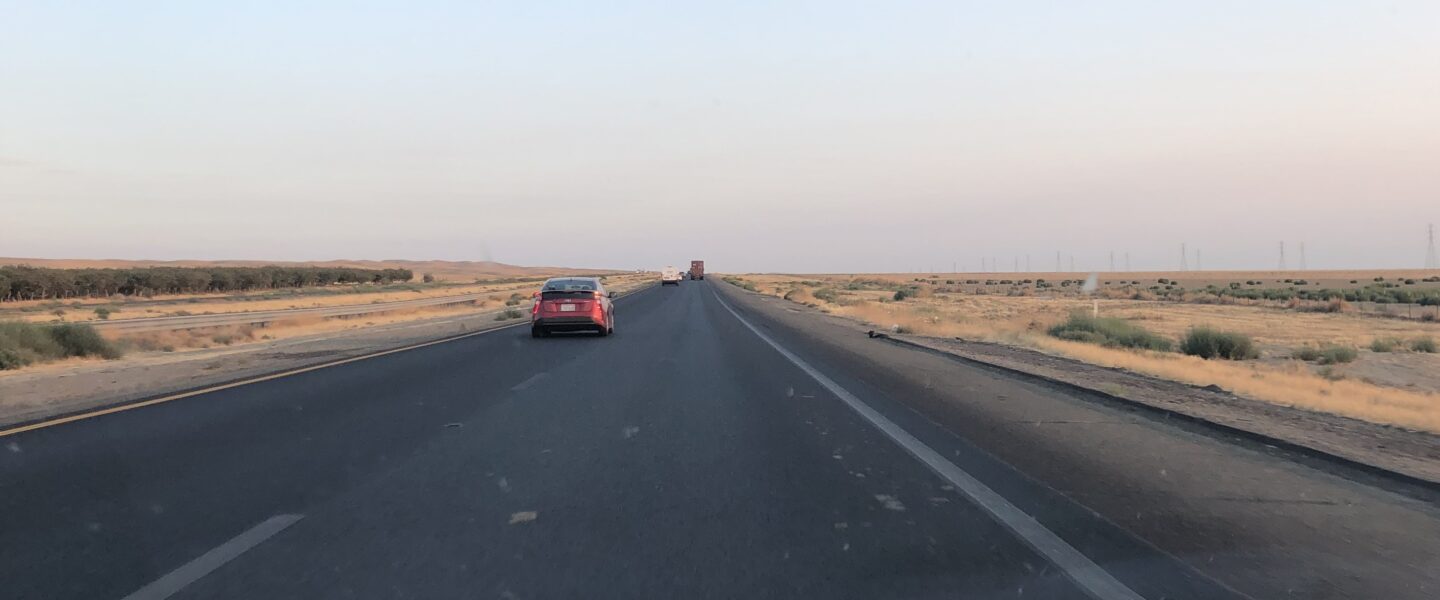 (This is part 6 in our racial justice series. Read more in: our introduction, taking a systems view, getting proximate, defining goals, and taking stock as an individual and organization)
Summer 2020 was heavy— full of lament, anger, and grieving injustice. We mourn the deaths of George Floyd, Ahmaud Arbery, Breonna Taylor, Elijah McClain, and so many others. Whether this summer was a wake up call for you, or you've been part of the racial justice conversation for a while, you know things need to change. You have passion and determination to make a difference. But, like us, you may be wondering what you should do. What is your role in the movement for Black lives (particularly as an ally)?
As we discussed earlier in Blue Garnet's racial justice series, the first step in taking action for racial justice is to determine where you're going, then to take stock of where you're starting. Now, you need to decide which route to take to get to your destination. In other words, what means you need to reach the ends, or what strategies you should employ to accomplish your goals. That's what we want to explore here— looking at individual action. (We'll explore organizational strategies in our next essay.)
We've heard it said that "anti-racism is like a highway." This movement has multiple lanes, entrance points, and speeds. But we're all heading in the same direction—toward greater equity and justice for all. There are multiple "lanes" you could drive in, but some are more strategically aligned to your interests and skills than others. To figure out which "lane" you should take in the racial justice movement, ask yourself:
Where do I have influence and interest?
What are my strengths?
What is an ambitious, yet feasible, "lane" for me?
Firstly, you need to understand where you are interested in making change, and how you have influence in that area. In another Blue Garnet essay, we shared The Racial Equity Institute's "Groundwater Analogy" to explain the disparate outcomes we see by race across systems in America. Recognizing that racism affects the "fish," "lake," and "groundwater," there is work to be done at each level.  Do you act at the "fish" level, like feeding your houseless neighbors? Or do you work in advocacy for hiring reform, the "lake" level? Or are you addressing the toxic "groundwater" beneath, tackling racism across systems? Where do you naturally operate? Where does your organization work?

Consider where you are today, and where you want to be. What injustices make your blood boil? Where does your passion lie? Where do you feel most fulfilled when you serve others? If you love working one-on-one with people, you can meet immediate physical needs. There is a huge opportunity there. We do encourage you, however, to also support those working on policy change, so that there can be fewer hurting people in the future. While you may not be the one skilled in lobbying for changes in police funding, for example, you can bolster those who are "driving in the advocacy lane" and vote* for policy change. Also, look for ways to partner with people across the "lanes" of the social sector. Can you bring together players across issue areas? You can call someone working at a different level of systems change to get their perspective on your new program. As a funder, you can use your power and influence to create a space for dialogue between community leaders, churches, academic institutions, government, and nonprofits. As individuals, we need to work both in our individual lanes and partner with other lanes, to make this a lasting, sustainable movement for racial justice.
Secondly, your natural strengths should inspire and fuel your involvement in social justice. At Blue Garnet, we take a strength-based approach to our team development and client engagements. If you're not familiar with the CliftonStrengths, learn more here. The Strengths themes are divided into four domains: Strategic Thinking,  Relationship Building, Influencing, and Executing (see below).
We've been brainstorming how these Strengths connect to the racial justice movement, and have some suggestions.
For example, if your strengths are in…
… Strategic Thinking, you might naturally think big picture about structural racism, and help others do the same. You could also learn about the historical context of racism, and teach others. Dream about what a truly desegregated system might look like. Ideate with others on how to make that dream a reality
… Relationship Building, you are most at ease using your empathy to connect with people. You could sit with marginalized people and hear their stories. Volunteer as a tutor in an under-served school. Build connections across sectors; introduce people who can work together or help each other
… Influencing, you gravitate toward using your voice to speak truth to power. You might communicate to your network how you're voting on a specific ballot measure, and why. Share your opinion at a public commissioner's meeting, or use your social media to advocate for a specific petition
… Executing, your instinct is to make things happen. You might arrange the puzzle pieces amongst stakeholders toward a common social justice goal. Create a list of anti-racist goals for yourself, or rally others to help do so at your organization. Keep entities accountable to taking action on their DEI statement (whether your own org or tweeting at big corporations.) You could focus your efforts around one specific system or cause
These are just our initial ideas and one way of looking at Strengths. Let us know if you have more thoughts on how Strengths intersect with anti-racism!
Thirdly, be honest about what "lane" is aspirational, yet feasible, for you. You should feel challenged out of your comfort zone, but still be able to move at a sustainable pace. After all, anti-racism is a marathon, not a sprint. Your "lane" on this highway will inevitably look different than someone else's. That is a good thing. We need all the lanes, and you have a unique role to play. Remember to check in with how you're doing, too. You can't keep driving if you run out of gas. This highway is challenging, winding, foggy at times, stormy at others, and full of roadblocks. You might be tempted to take an exit and go back to the comfortable side streets. Rest, then keep going. But keep driving—learning, advocating, donating, partnering, meeting needs, and voting*.
As you can see, there are many routes to take toward the goal of racial equity. For Jessica, she wanted to learn more about advocacy and policy change at the "lake" or "groundwater" level, after attending a Racial Equity Institute workshop last fall. She thought she could use her Activator, Futuristic, and Responsibility strengths in combination with her strategic planning experience from Blue Garnet to walk alongside an organization that was working in systems change.
The perfect opportunity and a natural "lane" arose for Jessica to join the Executive Council at the Children's Defense Fund of California. She loved how CDF-CA envisions and works toward a future where "a child's ability to lead a healthy and successful life is not determined by race, ethnicity, family income, zip code, gender, sexuality, home language, ability, health needs, immigration status, or involvement in the foster care or juvenile justice system" (Shimica Gaskins, Executive Director). That's their ends. Their means? Advancing policies, serving children, and inspiring activism. (You can learn more and support CDF-CA's systems change efforts here.)
We hope these ideas and examples help narrow down the myriad of "lanes" for you. If you want thought partnership on finding your role in the racial justice movement, just ping us. We'd love to chat!
Let's keep driving for justice together.
* Here are a few of the California ballot guides we've been using: CalMatters, League of Women Voters, Asian Pacific Policy and Planning Council, and Voter's Edge
Back to Blog