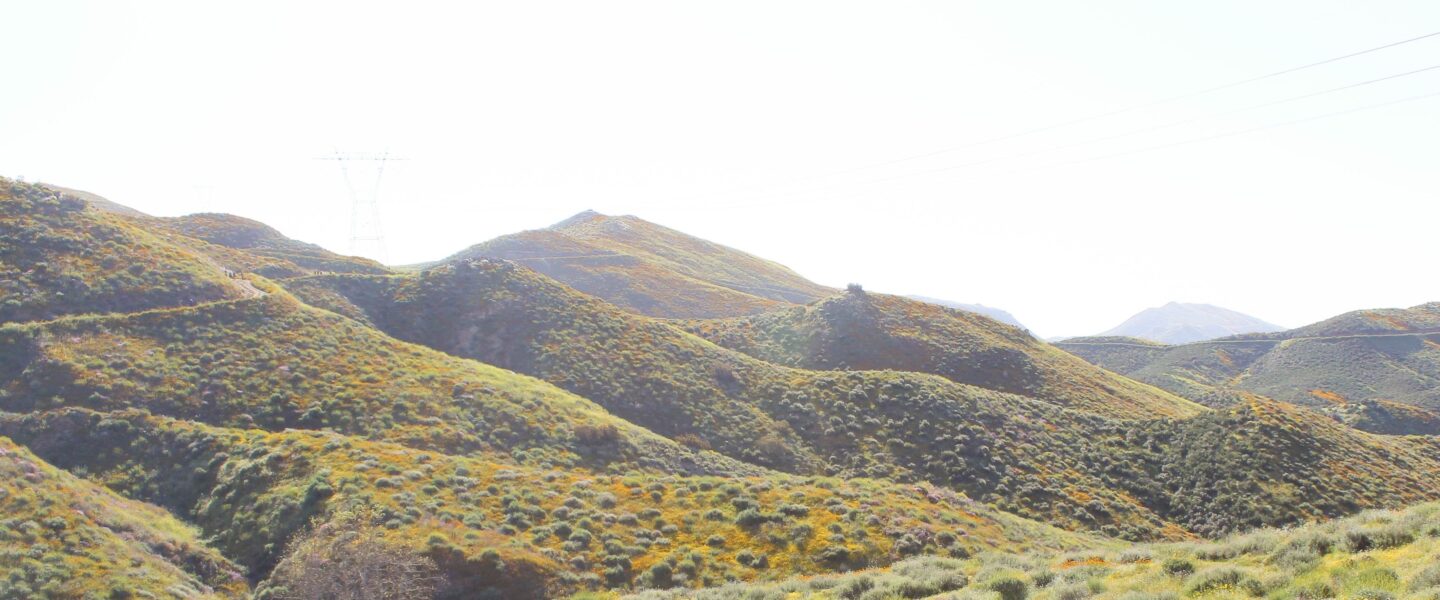 By Way-Ting Chen
My 25th year college reunion was a couple of weeks ago (those of you who know the Blue Garnet founding story know my business partner Jenni Shen also hails from Swarthmore, and she was lucky to attend the reunion). I was disappointed to have missed it, and all the fun and nostalgia that comes with seeing people for the first time in decades, and (re)discovering who they have become in the meantime.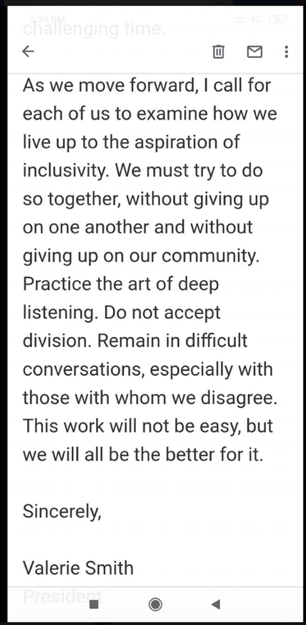 That said, while I missed the in-person fun, I caught some glimpses of the reunion virtually. One post by an onsite classmate included a comment made by the president of Swarthmore College, Valerie Smith (see right). And it gave me pause.
This call to action challenges us to turn inward and examine our own mindset, assumptions, biases and behaviors, even as we collaborate with others to make the world a better place.
Reading this filled me with pride at being part of an institution that would invoke this challenge. More importantly, it relates to an important point of view that Jenni and I intentionally built into our work at Blue Garnet:  No one goes at it alone. It's the team's blend of individual strengths that makes us powerful.
The work of social change asks a lot of each of us. And no matter how hard we may try, we alone are not the answer. It takes longer and more energy to do the internal homework that makes each of us comfortable with complexity and ambiguity, in order to effectively join forces with others in pursuit of social change. Yet, this is what we need to do – individually, as a team, and in collaboration with our community.
The process of effective systems change and business model transformations must be inclusive and can be trying. For me, when I am "stuck" in the struggle with no obvious way out, these words remind me that the conditions are ripe for creativity and, potentially, a new path forward:
"It may be that when we no longer know what to do,

we have come to our real work

And when we no longer know which way to go,

We have begun our real journey.

The mind that is not baffled is not employed.

The impeded stream is the one that sings."

~ Wendell Barry
This summer let's make time for internal reflection and external aspiration, so we can break through the struggle, and in community with our partners, all be the better for it.
---
Want more content like this directly to your inbox? Sign up for our newsletter here!
Back to Blog