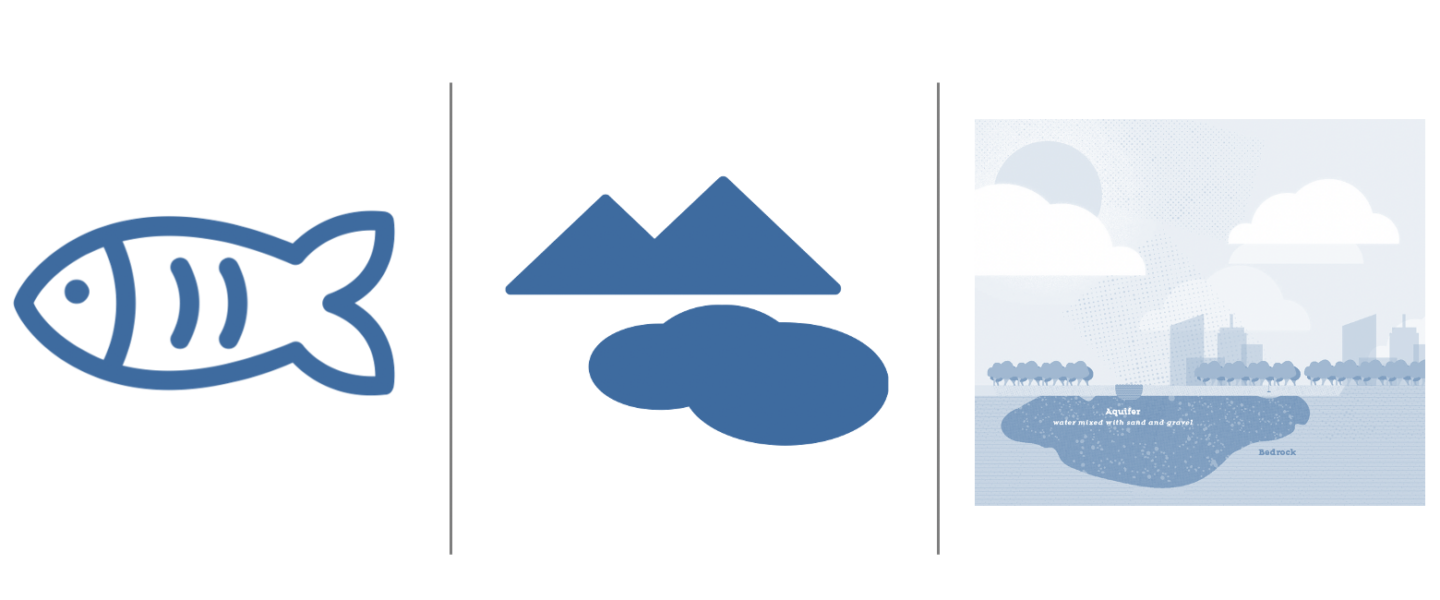 (This is part 3 in our racial justice essay series. Read more in our other posts: introduction, taking a systems view, defining goals, taking stock)
I have a postcard from 2008 that came with a book called Seeing Beyond Sight. It's a book of photography taken by teenagers who are blind or nearly-blind. This postcard shares a simple, yet powerful, interchange:
Question to blind student photographer: How do you not cut people's heads off in a photo?
Answer: Just ask the person where they are.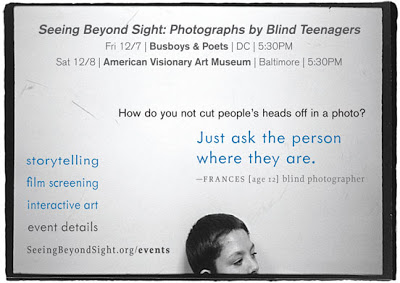 It's as simple as that– you ask them. All the advanced technology and research analytics, the business theory and social work courses, the talk of growth mindset and emotional intelligence… It all comes down to this: You ask them.
Over the years, the power of this message remains strong, and is internalized in the way Blue Garnet pursues our work. We support our client and other community partners in asking questions to a full range of stakeholders– grantees, participants, beneficiaries, customers, staff, volunteers, etc. The purpose is always to learn, in a real and useful way.
So here we are. Society is at an inflection point, and I find this message even more resonant and relevant. Our sector is asking: What is the impact of systemic racism on those that we serve? On those with whom we partner? What biases do we hold and extend when recruiting staff and volunteers, including Board members? How do we ensure that our work goes beyond immediate service of our mission, and pivots toward antiracist, groundwater solutions? (see our last blog) Though our questions may have evolved, the way to find answers remains the same: You ask them. Or, as lawyer and social justice activist Bryan Stevenson puts it, you "get proximate."
Effective learning requires being intentional about to whom and how we ask our questions, and also what we do with the things we hear. Getting proximate often means going beyond the first-level analysis (in the consulting world, sometimes called the "Survey Monkey summary"). To really learn and take action, it is critical to look deeper and disaggregate data. And be wary of stats that paint a broad picture for the whole population, like a country's GDP, infant mortality, and unemployment, graduation, and literacy rates. When we dig deeper into the data, we often see different stories by segment—like how COVID disproportionally affects Black and Brown communities.
For various reasons, the social sector tends not to prioritize ongoing learning from primary sources. Or, perhaps more accurately, fails to allocate the resources needed to truly get proximate with critical issues and marginalized groups. In contrast, for-profit companies frequently and regularly invest significant dollars on "market research" and the "user experience" (UX)– to them, it's a matter of keeping abreast of often-changing customer needs. Many in the social sector instead lean on ad hoc experiences and personal assumptions of community needs, or the 'listening' notes from a strategic planning process 5 years ago.
Of course, that is not true of the entire social sector. There are myriads of ways to get proximate. Below are just a few examples of how our partners have invested in engaging "the source," and how their learnings helped them better their organizations and pursue their missions. (To prompt your thinking, I included a few pointed reflection questions.)
Here's what getting proximate can look like:
A nonprofit serving people with disabilities, ensuring access was not a barrier to hearing participant voices. Their first client and patient survey in years was delivered in multiple languages (English, Spanish, Vietnamese, Tagalog, etc.) and modalities (electronic, paper, and person-assisted), accommodating various levels of ability.

How do you consider and combat ableism when developing surveys?
How far are you willing to go to ensure that marginalized voices are heard?

A funder supporting scholarships and career-development for first-generation college students, creating safe spaces for feedback on its program. Results from our focus groups with participating students directly clarified the theory of change, helped inform program ambition, and grounded funder and program partners' expectations.

How do you ensure the voice of your beneficiaries are at the table, when evaluating program impact and refining its design?
How do you conduct stakeholder engagement in a way that is understandable and relevant to the audience, while yielding honest and informative feedback?

A regional funder under new leadership, establishing a baseline understanding of internal capabilities, culture, and challenges. By engaging a third party and offering creative incentives, their first staff survey secured 100% participation, allowing us to analyze the confidential results by departments, tenure, title, and other characteristics. Insights gathered helped focus and prioritize leadership's internal work in the first year.

Where are potential pockets of both energy and dissatisfaction in your organization?

How do staff of varying perspectives experience your organization differently? To what extent do race, gender and other characteristics affect these experiences?

A local university, engaging formal partners and local neighbors to address a thorny town and gown issue. Gathering input from across the stakeholder spectrum, we conducted intercept surveys from surrounding neighborhoods. Disaggregating data geographically built a richer understanding of the impacts, challenges, and priorities of different areas.

What is the impact of your work on those around you?
Is it the same or different across stakeholders? How do you know?
Remember, going to the source is not a one-off thing. It takes genuine commitment, willingness to invest in the process, and discipline to follow through. It's hard work, yet absolutely necessary to build buy-in and maximize your impact. So, let's continue to invest in the process of learning. Let's go to the source. Let's make sure we are getting proximate. As the credo often used by disability advocates goes: "Nothing About Us without Us." After all, democracy is a process, not an outcome.
Does this jog your thinking? Do you have more questions, or are you ready to get going? Please let us know at hello@bluegarnet.net! We're just a (virtual) conversation away.
Back to Blog