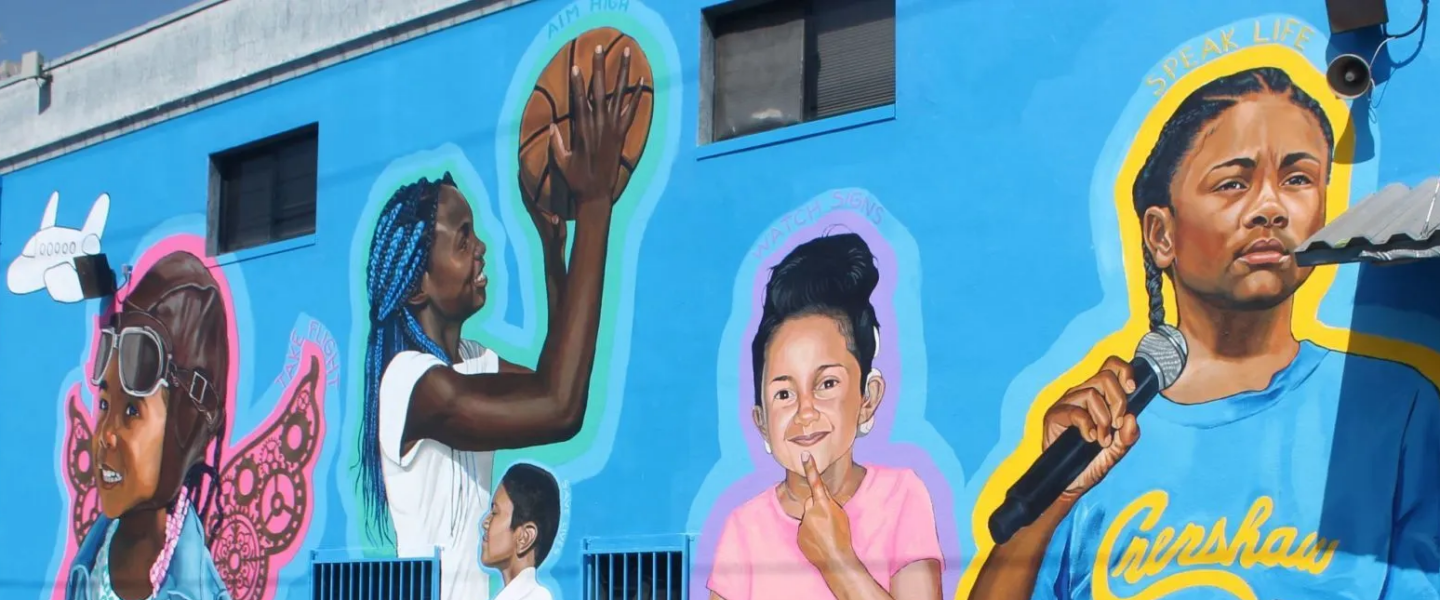 The Need
Founded in 1999, ICEF grew into one of LA's first charter schools to serve primarily the African American community. From the beginning, ICEF's mission was to close the opportunity gap for students of color. Largely due to dramatic demographic changes in the neighborhoods ICEF serves, ICEF now serves a very different population of around 2,000 students across 7 schools– while still heavily focused on those facing the greatest disparities in educational outcomes. After the pandemic exacerbated these disparities, ICEF knew they needed a strategic partner to help them:
Learn the current needs of its diverse population
Use this learning to lay the foundation for its next stage of growth
Launch a comprehensive new Strategic Plan
The Support
Over 18 months, Blue Garnet facilitated an inclusive process of discovery, engagement, visioning, analysis, and planning at ICEF. We ensured key stakeholders were actively involved in shaping ICEF's future direction through:
7 community Focus Groups, or "listening sessions", to foster deep engagement with students and families (including moms, dads, grandmothers, and even a few great-grandmothers)
2 full-Board Retreats
9 Board + staff Strategy Taskforce meetings
22 interviews with both internal and external stakeholders, including Board members, leadership, staff, family members, and students
Hundreds of staff hours invested through an organizational dashboard Working Group and Strategy Formation Team, involving in-depth analysis of baseline data
ICEF's holistic strategic planning process involved collaboration with families and students to craft an initial vision that engaged both English and Spanish-speaking communities. Leadership and staff were empowered to lead these listening sessions to help uncover the hopes and dreams families have for their children, and what they prioritized in a school environment.
The Impact
With our community engagement, we're really trying to look at the student in a 360 degree view with everything that impacts their lives. And that means not just when they show up at our doors at 8:30am and leave at 3:30pm... but also appreciating what else is going on with them, and how that affects them not just academically, but from a wellness and mental health standpoint.

Kenneth Christmas

Board Chair, ICEF Public Schools
ICEF learned that its community prioritizes a personalized learning environment where children have support for anxiety and stress, can master the fundamentals, and build confidence –above other priorities such as college preparation. Although parents wanted college to be an option for students who wanted it, they also had a more holistic view of what preparation for the future should look like for their children.
 This transformative planning process defined ICEF's strategic direction, by embodying the collective aspirations of the Board, staff, management team, and community. ICEF produced a clear strategy of how to achieve their mission and impact, what it would cost to achieve it, who would be responsible for implementing it, and how they would measure success.
Together, ICEF and Blue Garnet:
Built on ICEF's core strengths of 1) community trust, 2) integrated academics and social emotional learning, and 3) student support through the listening process
Strengthened organizational systems, capacity, norms, and culture around data-informed decision-making
Worked closely with staff, leadership team, and Board to actively listen to – and elevate – community voices to front-and-center of strategic decision-making at ICEF, in keeping with its new community school model
Attracted new talent and reinvigorated existing staff with renewed energy and purpose through clear, shared vision for ICEF's future.
Reflection
Blue Garnet has helped ICEF emerge from the pandemic better prepared for the challenges and opportunities ahead.

Parker Hudnut

CEO, ICEF Public Schools
Working with ICEF underscored the value of collectively envisioning and understanding the purpose of an organization. We found that allowing time for individuals to process their hopes and aspirations is crucial, as well as empowering different stakeholders to voice their (sometimes clashing) perspectives early on. In a process as transformative as this, we need to recognize that change is emotional, particularly when working with communities who historically have not had a "seat at the table" in making decisions that directly affect their communities and their children.
ICEF's approach went beyond simply gathering input, to cultivating a culture of shared leadership that involves serious and intentional consideration of stakeholder needs. Its inclusive planning process elevated the organization and its community to shape learning questions and participate in ongoing decision-making. The board's approval of the Strategic Plan was not just a mere endorsement of a written document— it marked a successful culmination of ICEF's 18-month journey of organizational transformation and a clear vision for impact guiding their way forward.
Back to Case Studies