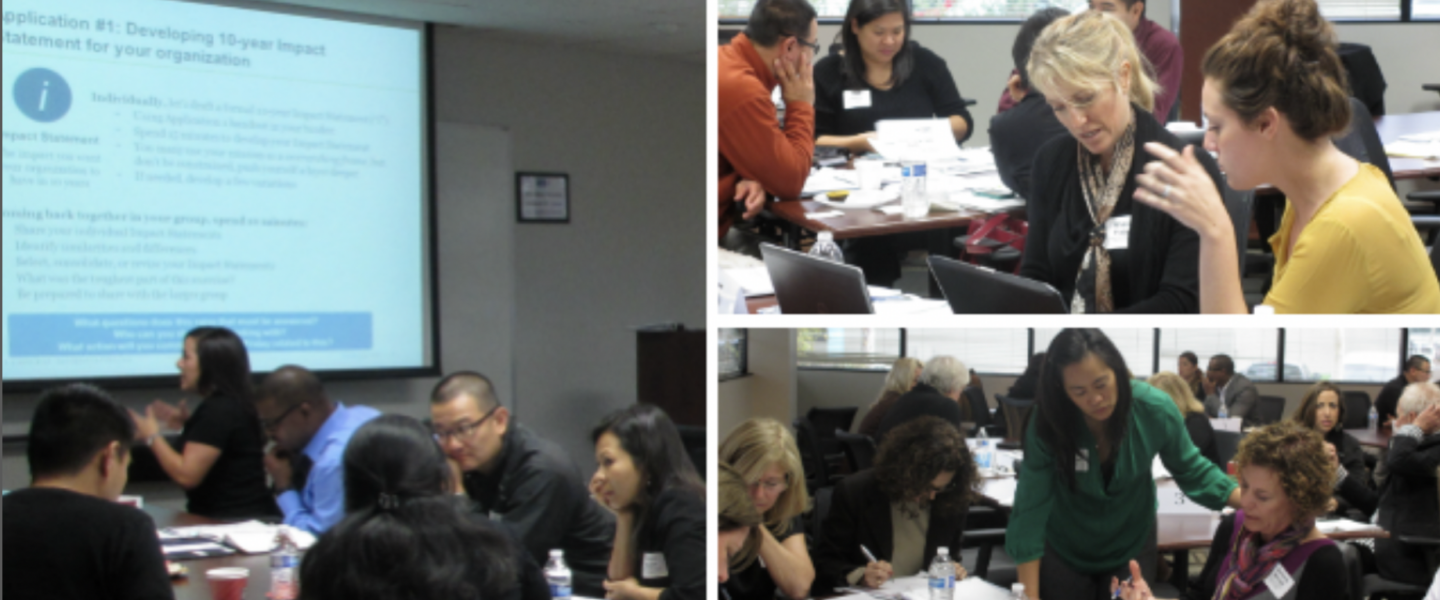 The Need
Orange County's nonprofit sector is strained with increased demand for services, financial sustainability and ability to measure impact. Thus, there was a need for simplified yet robust frameworks and tools to fill in the gaps and address how to "Sharpen Your Business Model". Participants entered the series in various stages of implementing changes to their business model, yet needed guidance on how to address and implement these changes while keeping impact and sustainability in mind.
The Support
Blue Garnet was able to provide frameworks, including their own Impact Formula©, to refine the articulation of the organizations' desired impact and begin with the end in mind. Through our support, the attending organizations were able to define the business model required to achieve their intended impact. We were able to facilitate the development of action plans to address identified gaps and areas of need in the attending organizations' business models.
The Impact
Fieldstone is a convener and a connector, so if you have something to offer and our members need it, that's a match made in heaven. This was a win-win for our foundation. Blue Garnet was able to elegantly transfer skill and knowledge throughout the series, and the feedback from the attendees has been overwhelmingly positive.

Janine Mason

Former Executive Director
Fifty (50) participants representing 30 organizations increased their ability to articulate and measure impact, and specifically how those factors align with their business model (a 1.1 pt increase on 5-pt scale). Not only did participants leave with increased understanding, but also tangible business model canvasses with prioritized next steps to guide their upcoming decisions. They are equipped to address means of ownership, resources needed, and timeline required in order to sharpen their impact. Through this shared leadership process, participants are applying what they have learned and begun sharing their knowledge with staff and board.
Back to Case Studies