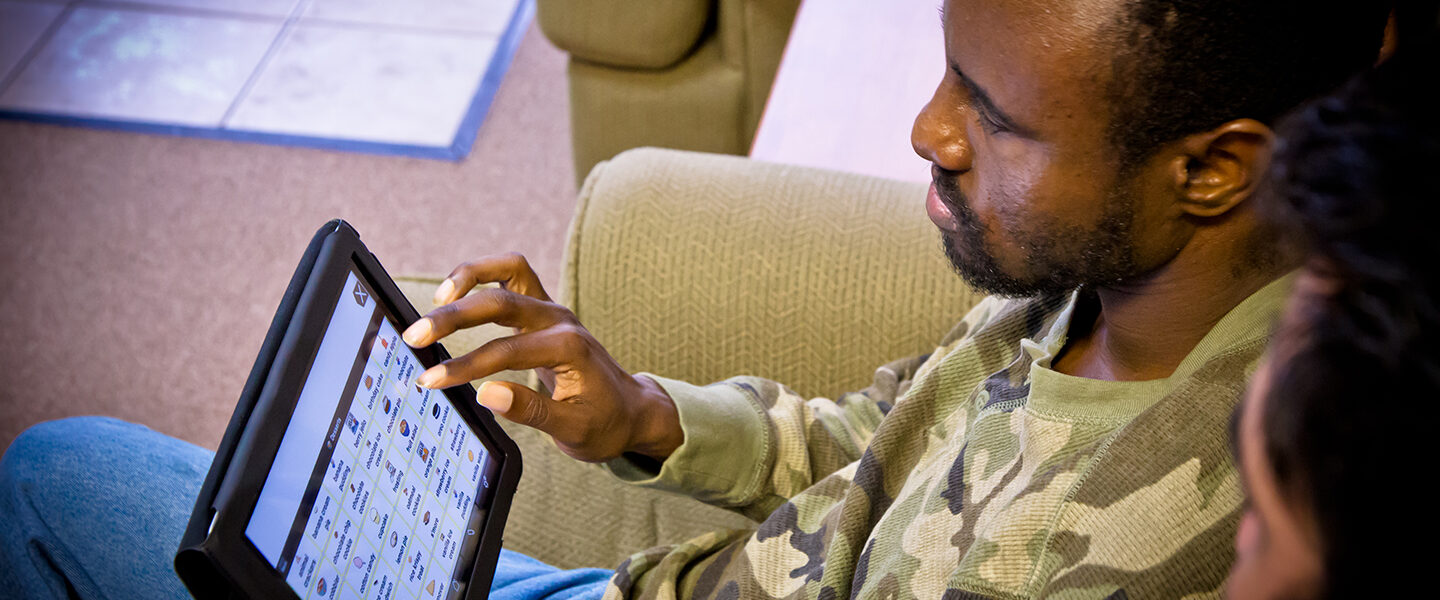 The Need
As the nation's largest disabilities services provider, Easterseals, approached its 100th anniversary, its Southern California affiliate was experiencing significant growth. Recognizing an opportunity for impact, Easterseals Southern California (ESSC) began a strategic business planning process to:

Develop an organization-wide vision for impact
Unify its five discrete service lines
Inform future priorities, including growth and innovation
Assess and bolster its organizational culture in light of recent growth and transition
The Support
Our Strategic Business Planning process was grounded in inclusiveness and prioritized robust stakeholder engagement to allow all voices to be heard. This included:
Forty-one (41) interviews, both internal (Board members, senior leaders and staff) and external (leaders from foundations, universities, strategic partners, and governmental agencies)

First comprehensive Board and Staff survey in 12 years gathered feedback from 1,652 respondents; offered in English and Spanish

First ever comprehensive survey of Participants (individuals who use ESSC's services). Gathered feedback from 1,409 participants and their families. Offered survey in six languages (English, Spanish, Traditional Chinese, Simplified Chinese, Vietnamese, and Tagalog). Provided accommodations to reach a participant pool of individuals of all ages (preschool to seniors, most with intellectual and developmental disabilities)
After analyzing the data (from stakeholder engagement and market research) and synthesizing and reflecting on the learnings and implications, Blue Garnet helped ESSC to:
Develop a Strategic Business Plan and visualized "Impact Story" to measure long-term success
Complete a culture assessment and culture action plan
Develop communication and implementation plans
The Impact
Blue Garnet reached deep to connect with our participants, families, community members, and funders. That process of reaching all our key stakeholders was extremely informative and helpful.

Dr. Beverlyn Mendez

COO, Easterseals Southern California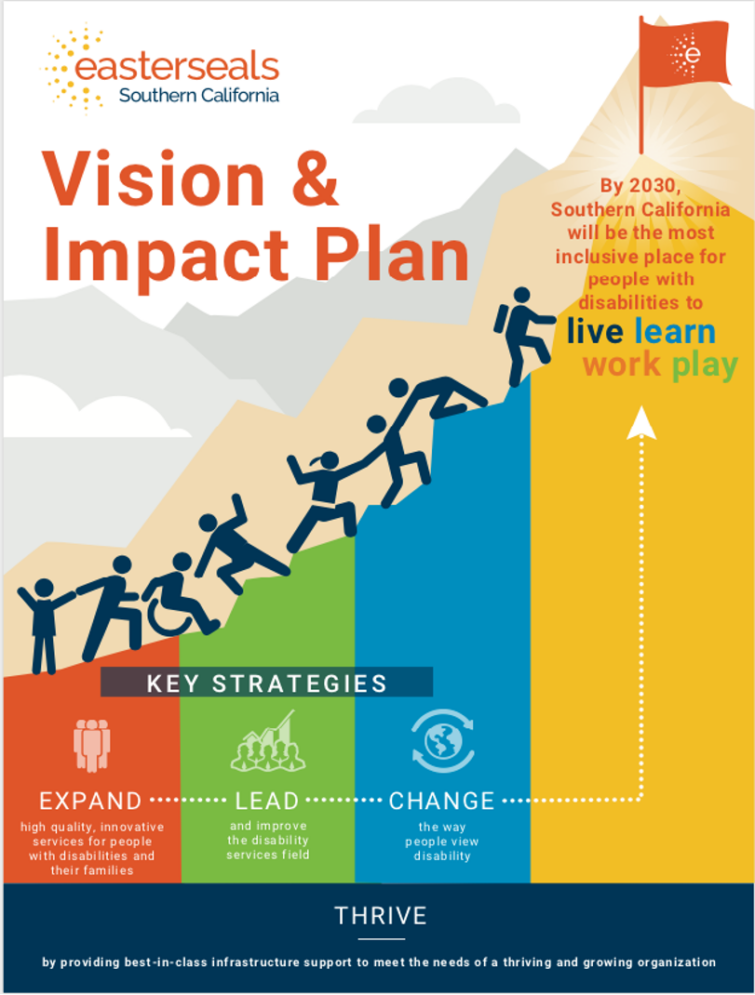 Easterseals Southern California's vision for impact paints a bold picture for the future of our region: "By 2030, Southern California will be the most inclusive place for people with disabilities to live, learn, work, and play."
ESSC's planning created organizational clarity and defined future priorities. The project developed new ways to communicate with Board members and participants. It created space for ESSC to reflect and learn, with the aim of supporting continuous improvement. The plan also further embedded ESSC's diversity and inclusion commitment to RISE (Respect, Inclusion, Self-awareness and Equity) into their organization's DNA. Through this engagement, ESSC determined how to refine and strengthen its organizational culture in order to best support achieving its desired future impact.
Reflection
The plan served as our road map, supporting us through a global pandemic. We know it will continue to serve us well.

Dr. Beverlyn Mendez

COO, Easterseals Southern California
Just as ESSC was launching the new vision for impact, the COVID-19 pandemic hit.
Chief Operating Officer Dr. Beverlyn Mendez reflects, "We quickly realized that we were putting all the guiding principles and strategies from our Strategic Business Plan to good use. We were excited to tell Blue Garnet 'The plan fits! It's working even during a global pandemic!'"
She continues, "We're living out our plan to expand our services to more people, provide leadership in the disabilities field, share learnings with other organizations, and change the way people view disabilities." The plan continues to guide ESSC and has sparked even more creativity across the organization in the time since its development.
The Blue Garnet Project Leader for this work, Shannon Johnson, reflects: "Working with ESSC has been one of my highlights at Blue Garnet. Throughout the project, they showed great sincerity in their commitment to inclusion and passion in holding themselves accountable to achieve an inspirational and bold vision for impact." Shannon continues, "I have loved seeing them embrace an impact mindset, ground themselves in data-driven decision making and elevate their leadership conversations to a more strategic level."
Back to Case Studies