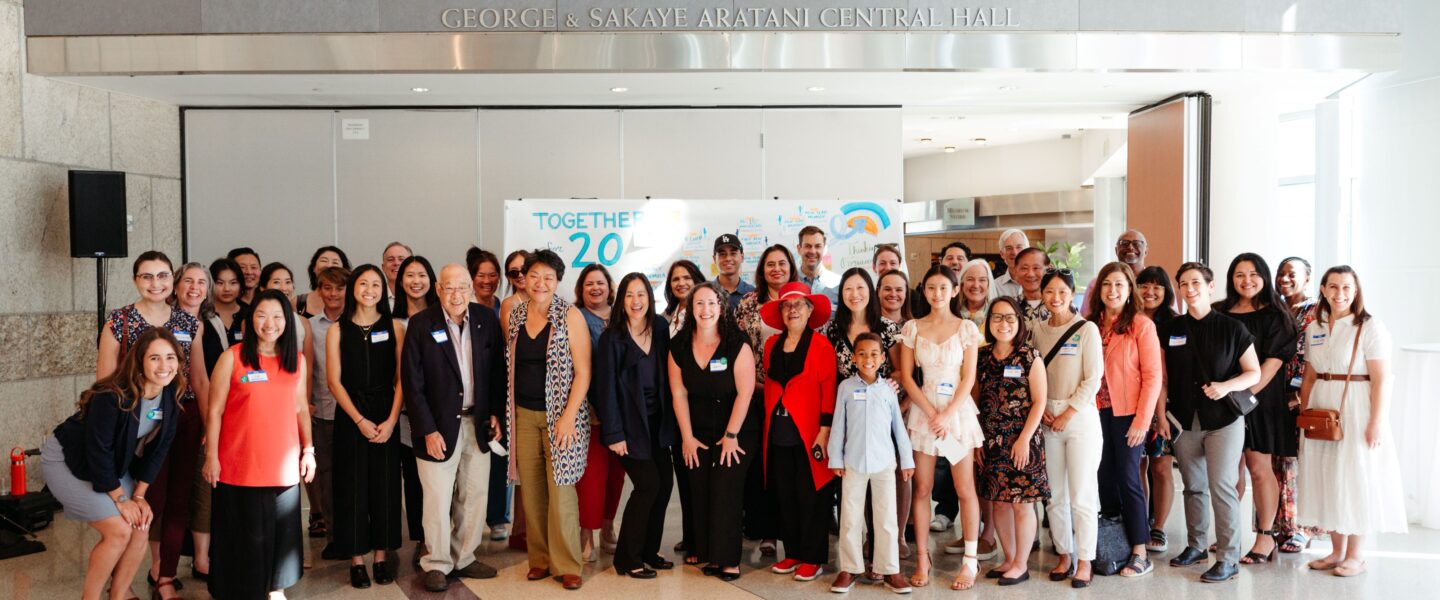 This year, we've been celebrating 20 years since the founding of Blue Garnet—two decades of making impact together! Recognizing that change is only made within an ecosystem of partners, we gathered our community to commemorate this milestone.
In July, we got "Together for Twenty" with friends, partners, and family who have walked with us on this joint path of changemaking. Thank you to those who joined us to reminisce, to discuss the dynamic tensions that changemakers face, and to dream ahead.
Though the world has evolved so much since Way-Ting and Jenni started our social enterprise twenty years ago, our changemaking work still feels very much the same— building shared visions, making plans, learning and adapting, and balancing different perspectives to make those dreams real.
Our collective journey of impact requires us to lock arms and make change together, protecting and holding each other up. Not only must we continue to create the WORLD we want to live in… but we must also build the PLACES we want to work in and for. That's why we've always approached our work as a team. As a "Small Giant" business. As a BCorp for over a decade. As a small, strategic player in a larger social change ecosystem.
We couldn't have made it to 20 without you, and we're looking forward to 20 more together!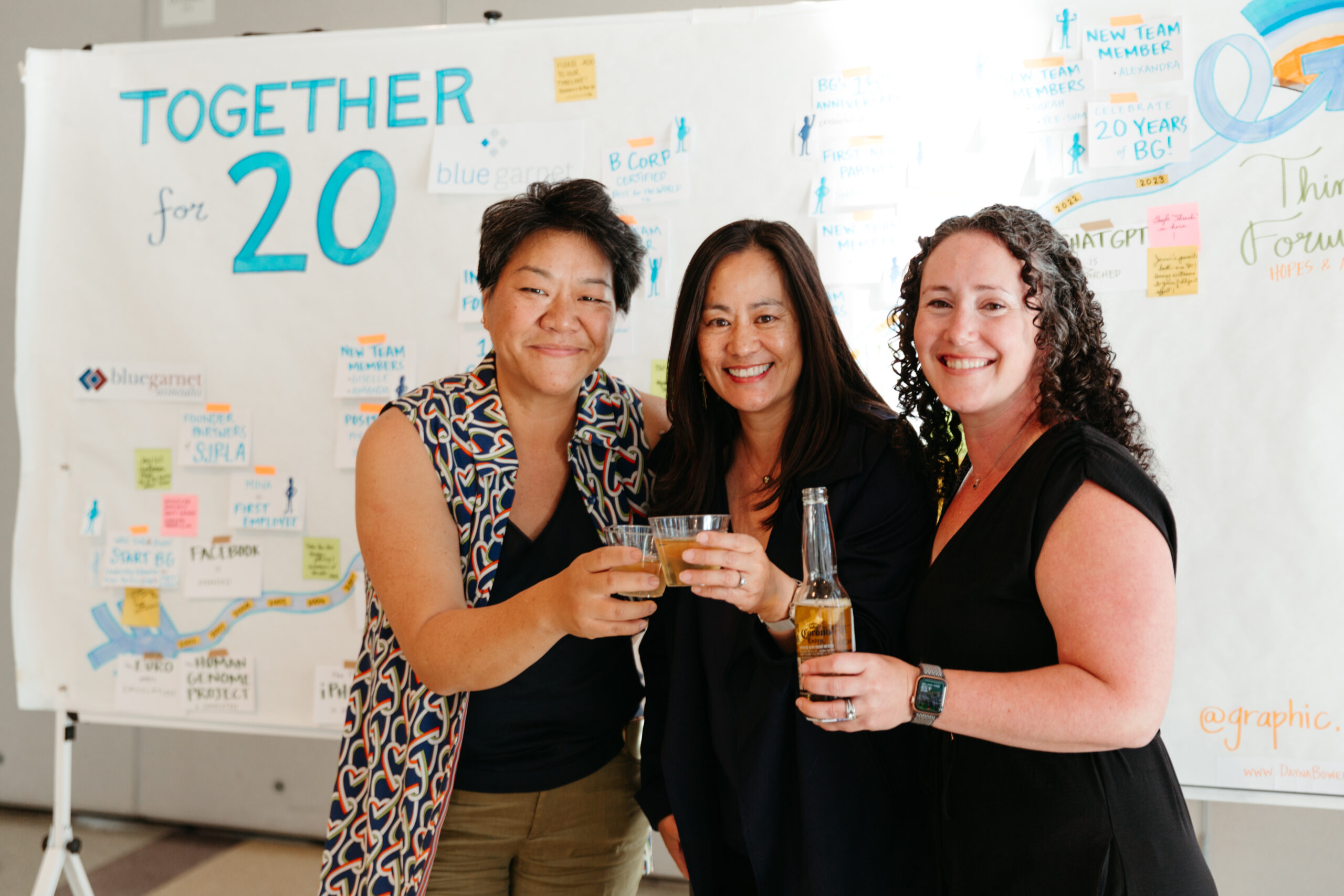 Photos by Nicole Nordstrom
And a big thanks to Nicole Nordstrom Film & Photo for capturing the event, City Fare Catering for feeding us, and Japanese American National Museum for hosting us!
As always, if you'd like to get in touch- to reminisce on our partnership during the past twenty years, or if you're curious to work together in the next twenty- you can reach us at hello@bluegarnet.net.
Back to Blog